Taylor Made® Windshield Glass Solutions
Enjoy a better view.
Quality, craftsmanship, and a no-compromise approach to engineering — those are the reasons the classic, wooden runabout your grandparents owned came equipped with a Taylor Made® windshield, and those are the same reasons why today's top boat manufacturers still trust our name in the corner of their glass. From introducing the first curved-glass windshield to the marine market, to the inventive construction of our sleek, aerodynamically designed glass surfaces — when it comes to boating windshields, framing, and replacement accessories and components, Taylor Made's capabilities are second to none.
Leveraging decades of hands-on experience and a deep investment in technology and innovation — our in-house glass tempering and tooling facility, combined with our extensive expertise in marine glass glazing, gives our team the ability to offer windshields and windshield replacement parts that span generations of boating brands and designs.
Whether you're in need of a windscreen to bring that antique inboard back to life, or you're in search of a replacement windshield that fits the exact make and model of your towboat — there's no doubt Taylor Made has the windshield solution you need to get your boat out of the shop and in the water.
Looking for replacement parts? See our list of boat windshield parts and hardware.
Need more help with your boat windshield? Then please contact us.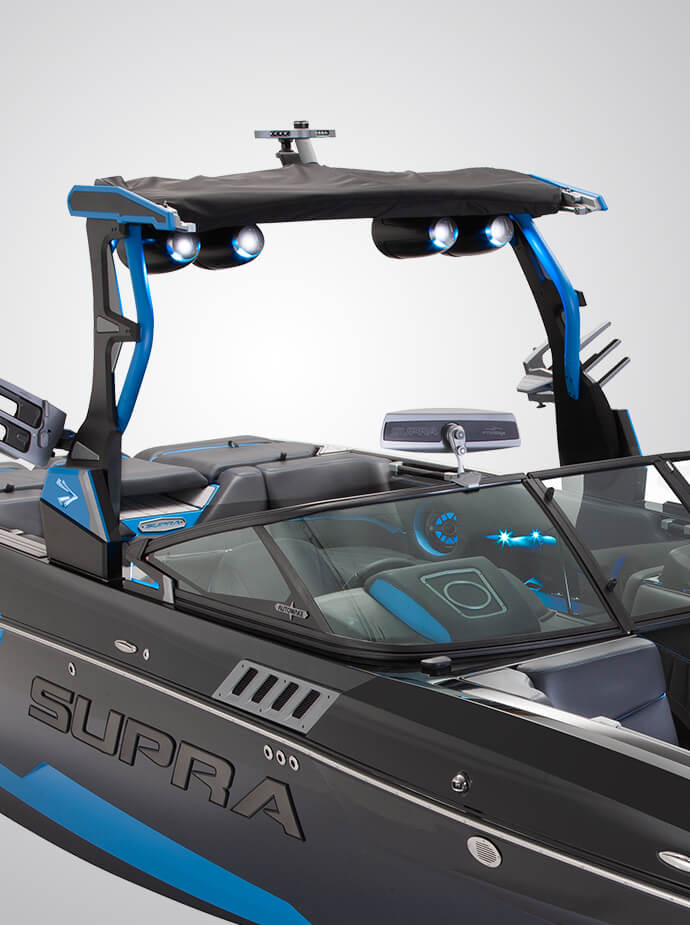 Sport Boats (16'+)
Yachts (40'+)
Fish & Ski Boats
Cruisers (30'+)
Center Console Boats
Tow Boats